Contacts list - Documentation
Warning
Due to abuses from some indelicate users, I have no other choice to request payment for the support on all my free Joomla extensions from
1st November 2022
. Thanks for your understanding.
1. Installation
First, you must download the latest version of the module.
To install the extension, simply access your Joomla administrator panel and open System in the left menu. Then, click on Extensions in the Installation panel.
Open the tab Upload package file, click on the button and locate the ZIP archive mod_contacts_list_j4.zip on your computer. Select it to launch the installation process.

Few seconds later, a message confirm you that the process of installation is successfuly completed.
Now, your extension Contacts list is available in your module manager: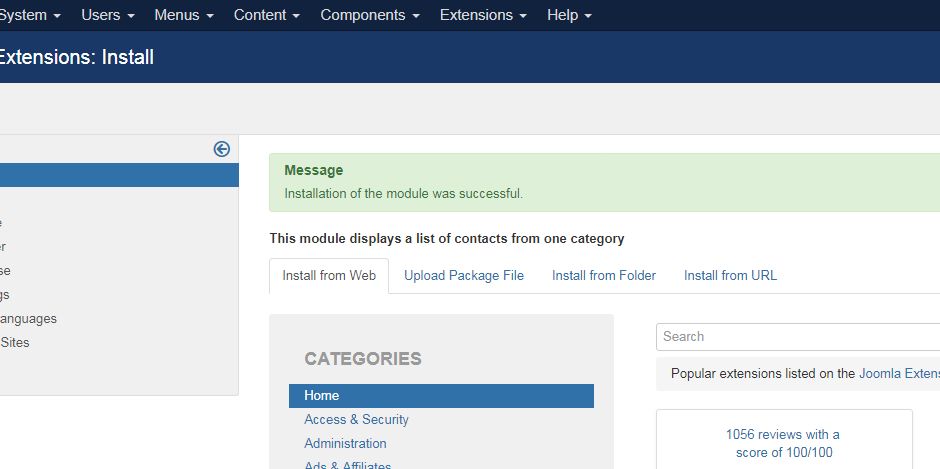 2. Setup
2.1 The contacts
This module works in association with com_contacts. So you need first to create a contact category and add some contacts in this category.
Each contact should have minimum:
First and last name,
Avatar,
Position,
Email address.
2.2 The module parameters
Let's have a look to the parameters of the module :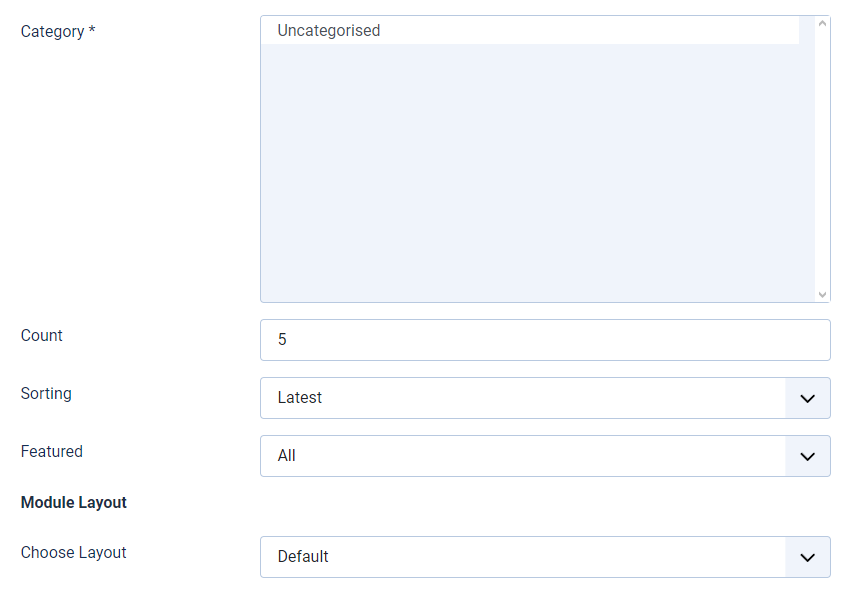 Category: select the contacts category
Count: indicate how many contacts the module must display
Sorting: select the option for sorting the contacts: latest, oldest, modified, published, by hits, random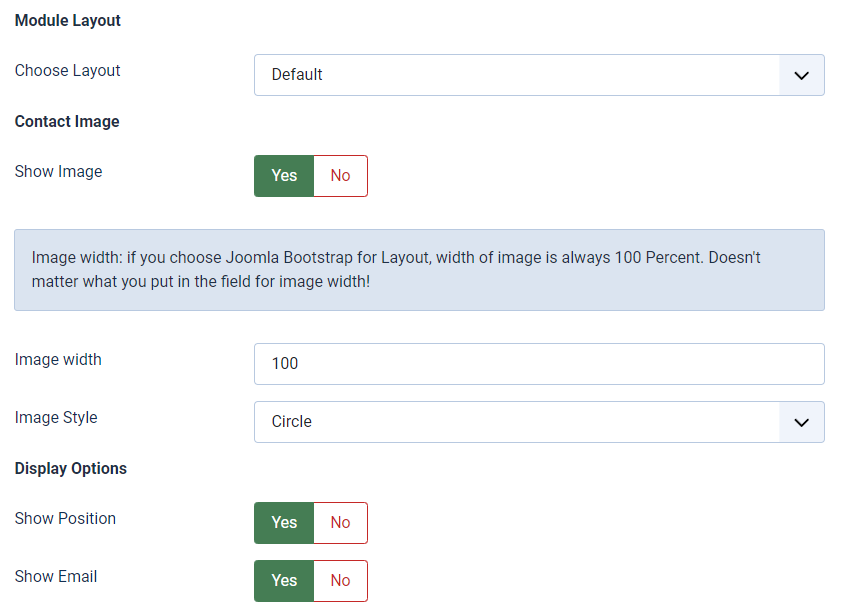 Show image: select if the module must display (or not) the contact avatar
Image width: indicate the width of the avatar (in px)
Image style: select the style of the image displayed by the module: rounded, circle, polaroid
Show position: select if the module must display (or not) the contact position
Show email: select if the module must display (or not) the contact email
Don't forget to indicate the template position for your module on the right part of the page and on which page your module must be displayed in the tab menu assignment. Click on Save & Close once you're done.
3. Demo
Links on the names to the contact pages are disabled in the demo
test