A great web design is the foundation of your website, one of the most effective marketing tools you can utilise to reach your target audience.
When you think about your website, do you ever feel that it's lacking a certain something? Does it look boring and colorless? Or perhaps it blends in with the others, rather than standing out on its own.
Having a website that looks amazing has a major impact on the success of your business and developing a website is hard enough. But it doesn't have to be frustrating.
Let's take a brief look at 7 tricks to make your website design look great. These are all good examples of how to develop a web page that shows off your products, services and brand.
The Importance of Good Web Design
You're probably wondering why web design is so important to your business. The answer is simple: visitors are attracted to websites that are easy to use and aesthetically pleasing.
If your site doesn't look good, you risk losing potential customers and falling behind in the competition.
A good web design is a website that users can easily navigate, find what they want, and get the information they need.
A good web design is not just about having a nice-looking site, it should be a reflection of your brand. It needs to look consistent with your marketing materials and other marketing efforts.
A good web design is fundamental to attracting new customers, as well as retaining old ones; it can drive more traffic and increase your sales.
A good web design helps your website stand out in the crowd. The better your website looks, the more likely people will be to trust and use it, thereby increasing your chances of success.
Pick a Compelling Layout
The first thing you need to do is pick a layout that will work best for your audience, as the best way to attract visitors is with a visual layout that's easy on the eyes.
For example, if you find that your site isn't engaging enough for visitors, you may want to add more text boxes or even an image slide-out menu button bar on the side of the screen.
The best part about this is that you can change it up and add elements as needed. This isn't always easy, but it can be simplified down to just two main concepts:
A navigation bar that keeps visitors moving forward and doesn't confuse them.
A main content area that's easy to navigate, but also contains information that is important to those who are interested in the topic at hand.
You don't have to do anything fancy or complicated to create an engaging layout for your website; the most important aspect of any web page is its content.
You can use headers, images and paragraphs in your text to help draw attention to certain areas of your page so users will know where they should focus when reading through it. The layout of your website is one of the first things visitors see, so it needs to be appealing.
How to Get the Right Colors for Your Website
The color scheme of a website can also be one of the things people notice and draw conclusions about, so it's important to choose colors that look great on your website.
When choosing colors for a website, it's important to consider the target audience, what their age group is like and how they might want the website to look.
For example, if you have a young audience, don't use bright colors that may seem too childish or shocking for them.
On the other hand, if you have an older audience, make sure you choose neutral colors that do not make them feel uncomfortable or bored.
The colors you choose for your website are important because they will be projected on screens all over the world.
You want to make sure that your site looks consistent no matter where it appears.
Keep It Simple and Minimalist
Your website needs to be easy for people to navigate and use when they visit.
You don't need every button on your page or every feature available in your web design software — just those features that are necessary for effective communication with visitors.
Too many distractions will cause visitors to leave before you get a chance to give them anything intriguing about the reason they came in the first place.
For example, if you're using Joomla, you don't need to bother creating an advanced forum system unless it's really necessary for your site's purpose (i.e., customer support).
Also, ensure to use white space effectively. The best way to create white space is by reducing the amount of text on each page.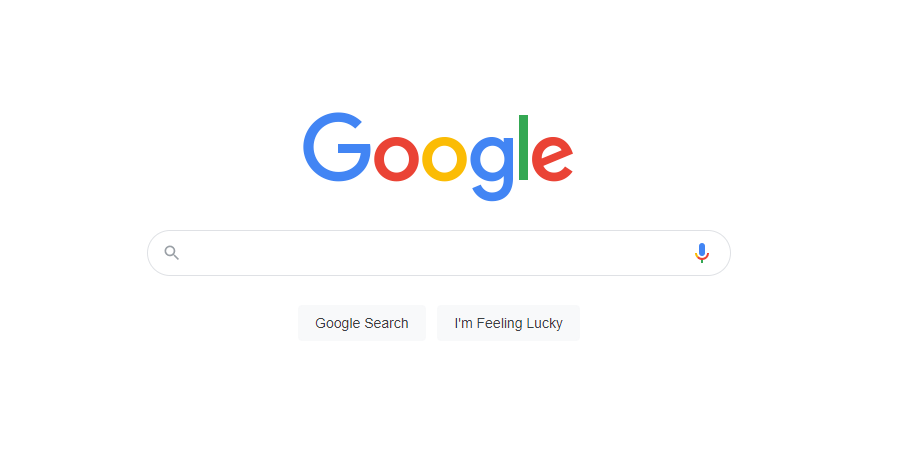 Don't overload visitors with too many options or choices. Too many choices can confuse customers and lead them away from making purchases on your site or converting to clients.
So, make sure your site is clean and simple enough for users to use without being confused about what you have in store for them.
Get Professional Images
The first thing many people do when they're designing their website is to grab a photo from Google Images and slap it on the site. This can be okay, but it's also risky.
As a professional website, there's the need to showcase your products and services in a visual way that helps your customers understand what you're offering.
It's easy to fall into the trap of using stock photos that don't match your brand or style and end up with a site that looks like everyone else's.
If you have a unique business or product, you need professional images of it to back up your claims.
Just like your product descriptions and copywriting on your website, it's important to choose high-quality images that represent your business well.
If you're looking for free or paid stock photos, some of the best places to find them are Pixabay, Unsplash, and Shutterstock. You can also search by category (such as food) or country if that's what you need.
Another great option for finding high-quality royalty-free stock images is Pexels. They have millions of photos available for use on websites, blog posts and social media channels. Make sure there are no distracting images on each page. This will leave space for your site's main content, which should be prominently placed on each page.
Make Sure Your Website Passes the 5-Second Test
A quick glance at any website tells you whether or not it passes the 5-Second Test: Does it look good? Does it make sense? Does it feel right?
If you're not sure about something, ask yourself if seeing it in five seconds would make you want to read more about it or buy something from your store? If so, keep going! If not, fix that issue before moving on.
The 5-Second Test is a simple and effective way of evaluating whether your website is user-friendly. It's a technique for studying how people react to a product or service for the first time.
The test was developed by Jakob Nielsen and uses 5 seconds to determine whether a site is easy to use or not.
According to research by Jakob Nielsen and Tom Landauer, testing with as little as five people can reveal 75-99 percent of all usability issues.
This test is used by the web design industry to evaluate the usability of websites. The test has evolved over time, but it still remains one of the best ways to see if a website will be easy for users to navigate.
To make this test effective, spend at least 5 seconds on the page. If you can't find a good spot on your page, move around until you do find one. This will help you better understand how your page functions as a whole.
You can also identify three primary areas on the page: home, about us, contact us, and so on. Try to take note of any inconsistencies or confusing parts of the page (areas where navigation overlaps).
Click anywhere on each area and record how long it takes for anything — text, images — to appear in response.
If you have a website that sells something, it should be easy for someone to identify what you sell and what they can buy from you in less than five seconds.
If they can't do this, then there are problems with either the design or functionality of your website and it needs to be fixed and improved.
Hire A Professional Web Development Company
All too often, clients have to put up with a website that isn't meeting their needs, with competitors getting the upper hand in terms of engagement and conversions.
At web-eau.net, we promise to deliver professional Joomla solutions that are tailored to your exact specifications, from website creation, web design, redesign and development to hosting and maintenance.
We manage clients sites on a day-to-day basis while providing training and support. (Attached customer proof/testimonial)
So if you're looking for Joomla solutions that will deliver greater ROI for your business, you've come to the right place.
Let us give your website the care it deserves – schedule a free consultation today!
Wrapping Up
Whether you choose to redesign your entire website or just update your logo and a few graphics, following these seven steps can help you make the most of your time and money. In the end, website design is too important to leave up to chance. You want your site to be outstanding, and done by a team that really knows their stuff.
As you plan your next web design project, keep these seven points in mind. Be sure to incorporate them in your current web design, or even when redesigning your existing site, so that you make a good first impression on your desired audience!