We celebrate the International Women's day on the 8th March (International women's rights day, in few countries) but it's also important to remind that women are equal of men and it's essential to protect and respect their rights every days of the year but nowadays, women make up just 24% of the tech workforce, thus more and more women are encouraged to pursue careers in the tech industry. Initiatives such as Girls who Code and conferences such as European Women in Technology support this movement passionately.
And at Joomla, the trend is not much different. Because there is no fatality, we must do things in others ways and be more inclusive. In our community, some women are really amazing and I've decided to introduce you some of them. These women are so inspiring and so motivating. Really. Read their stories, their advices, their thoughts and you'll be convinced.
Because we need really each others, I do hope that these portraits will inspire others women to embrace a career in tech sector and/or to join the Joomla Community.
Women's portrait at Joomla: Justine Ayebale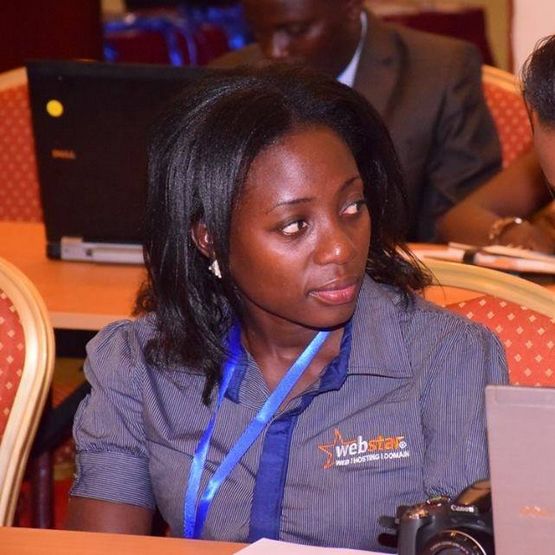 Justine Ayebale
What's your name and your role at Joomla?
My name is Justine Ayebale and I am a user of Joomla CMS, volunteer, and Vice President of Joomla
What excites you about your daily work?
Knowing and believing that I cannot fail to find a solution to a challenge in the tech world (Especially if related to using Joomla, I am always confident that the community and the support team has got my back).
Women's portrait at Joomla
What did you study?
I studied IT (Information Technology) at Makerere University Kampala in Uganda. In IT there are different course units but I concentrated more on doing web design because it was easier to access help online, otherwise I would have done networking or a career in other course units like networking.
When did you start to think about pursuing a career in tech?
Towards my graduation. I wondered what I can really do after pursuing my course. I gauged my abilities and I believed that I could do something. I did not rest and met a group of Colleagues (graduates too), who had formed a company and I joined. From here I was introduced to Joomla, I changed from using pure code to using the CMS. Today on a daily basis I use and I am interested in what's trending in tech.
What challenges are you facing as a woman working in tech?
By the time I started, the level of trust was very low for a woman to deliver a product/project related to IT. Some treated you as if a genius and quick witted for being a woman in IT, at least I enjoyed this and felt motivated and I kept on pushing.
There was a time I felt discouraged, when some clients thought that using a CMS was being weak and inexperienced (this applied to the gentlemen too) I had to research more about CMS and how I could explain the beauty of using Joomla CMS, and today I am happy that clients look for a CMS so that they get involved in their work.
Other times, no one would trust a woman to set up a network, assemble machines etc. This would lower my self-esteem because they would still bring in a male to examine and verify if work was well done. Women's portrait at Joomla
What would your advice to women considering pursuing a career in tech be?
The web is the best place to be and work, with lots of opportunities leading you to different fields/career. It's better to start with the web and then diversify (by the time you branch out, you will have become most resourceful). Tech is the best way to go because considering the chain of delivery, everyone has a task to do, so failing on career/earning is no option.
Are there any specific Book/Blogs/Apps you enjoy & recommend ?
Book: The 7 Habits of Highly Effective by Stephen R. Covey
Blogs: Joomla extensions Directory, Quora
App: Paypal (Internationally) and Mobile money (Locally)
Recommendation: Joomla Blog, it's more than just code and open source. It makes you think out of the box.
Who or what inspires you?
What inspires me is team work. There is no stronghold like team work with the same vision and aiming for the same objectives. The determination towards making positive impact is easily achieved. And celebrating in togetherness as a result is very certifying. In my opinion individuals with this same zeal are inspirational.
What do you enjoy doing outside of work?
Watching Horror and comedy movies (Makes me think none/less about daily work)
Riding a bicycle Women's portrait at Joomla
To simply Joke or enjoy friends that make jokes.
3 tips you would give your younger self?
To just act. Think, wish, see, listen but act.
Just keep on acting there and then. Life is unpredictable!
Learn even when you are not interested
Others women's portrait at Joomla