We celebrate the International Women's day on the 8th March (International women's rights day, in few countries) but it's also important to remind that women are equal of men and it's essential to protect and respect their rights every days of the year but nowadays, women make up just 24% of the tech workforce, thus more and more women are encouraged to pursue careers in the tech industry. Initiatives such as Girls who Code and conferences such as European Women in Technology support this movement passionately.
And at Joomla, the trend is not much different. Because there is no fatality, we must do things in others ways and be more inclusive. In our community, some women are really amazing and I've decided to introduce you some of them. These women are so inspiring and so motivating. Really. Read their stories, their advices, their thoughts and you'll be convinced.
Because we need really each others, I do hope that these portraits will inspire others women to embrace a career in tech sector and/or to join the Joomla Community.
Women's portrait at Joomla: Noelle Remy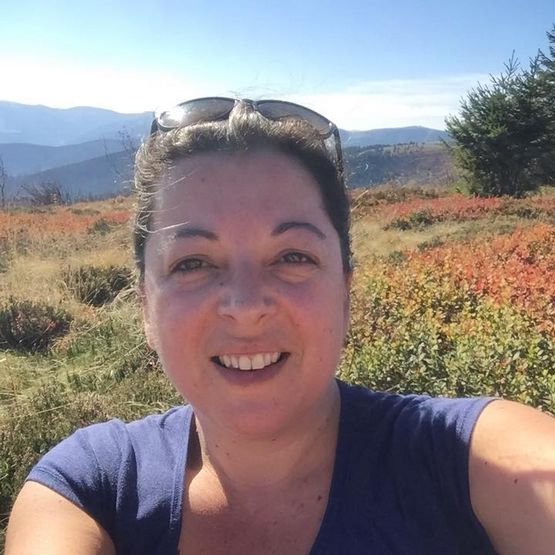 Noelle Remy
What's your name and your role at Joomla?
I'm Noelle and I live in the countryside of the east part of France. I'm a coach and a web designer, and I've been using Joomla for 10 years now.
What excites you about your daily work?
What I love the most in my job is helping people! Teaching them what they need to know to improve their touristic business on the web. I'm very excited too to create nice and efficient designs.
What did you study?
I studied Tourism and I worked for the tourisme local authorities for about 20 years. I had the chance to be formed in e-tourism during my work time and I learned a lot about social media, web marketing, photography, SEO, web content creation...
When did you start to think about pursuing a career in tech?
In 2011, after a first e-tourism training, I did learn how to build a website with Jimdo. I realised that I was loving this creating part of the job. I realised quickly that I should use a professional CMS and I started to read about Joomla. I did learn how it works from myself, with ebook and the wonderful community forum. In 2019, I quit my job to develop my own business.
What challenges are you facing as a woman working in tech?
I can't really not answers this question ! First I spended 20 years in a job where many women are working in, with no difference with men actually… And now I'm working at home, and I never felt any inconvenience of being a woman ! I'm developing partnerships with other independent workers, men, women, nevermind, all of us are working together with no trouble at all.
What would your advice to women considering pursuing a career in tech be?
Well, just be yourself and consider that you are as good as men !
Are there any specific Book/Blogs/Apps you enjoy & recommend ?
I'm a big fan of Yootheme Pro tools ! I've been working with yootheme since a while, the team is always available, the themes are professional and the builder very flexible. I keep myself updated with french tech and tourism Blog like
www.etourisme.info
,
www.presse-citron.net
,
www.blogdumoderateur.com
...
Who or what inspires you?
I'm working by myself but I need people around me ! That's why I created a work Team named Tourisme & Compagnie
tourisme-et-compagnie.fr
: 4 womens, tech and tourism professionals. We have combined our skills to give the best to the touristic business ! So these girls are inspiring me everyday ! I'm also glad to live with a wonderful partner who supports me all time and that helps me a lot !
What do you enjoy doing outside of work?
I'm a nature lover and when I'm not at my desk behind my computer I'd like to be in my garden, cultivating tomatoes or old veggies species. I'm also lucky to live in an awesome place with awesome sceneries, and I often go hiking all around. In autumn, I spend a lot of time in the forest, hunting mushrooms !
3 tips you would give your younger self?
Don't change anything, but if you could, travel a bit more than me, because this is the best experience I ever had !
Maybe you should have studied a bit more than you did !
Keep on enjoying every day of your life, and complain a bit less if you can !
Others women's portrait at Joomla