We celebrate the International Women's day on the 8th March (International women's rights day, in few countries) but it's also important to remind that women are equal of men and it's essential to protect and respect their rights every days of the year but nowadays, women make up just 24% of the tech workforce, thus more and more women are encouraged to pursue careers in the tech industry. Initiatives such as Girls who Code and conferences such as European Women in Technology support this movement passionately.
And at Joomla, the trend is not much different. Because there is no fatality, we must do things in others ways and be more inclusive. In our community, some women are really amazing and I've decided to introduce you some of them. These women are so inspiring and so motivating. Really. Read their stories, their advices, their thoughts and you'll be convinced.
Because we need really each others, I do hope that these portraits will inspire others women to embrace a career in tech sector and/or to join the Joomla Community.
Women's portrait at Joomla: Nicky Veitch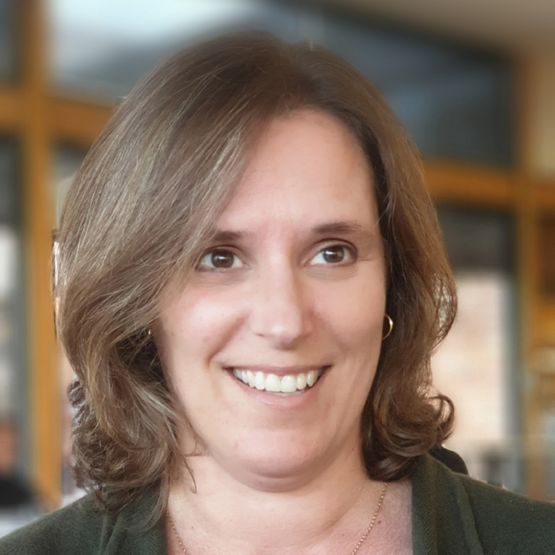 Nicky Veitch
What's your name and your role at Joomla?
Nicky Veitch. Currently I'm co-organiser of the Melbourne JUG and a member of the JoomlaDay Australia committee. I'm also a Joomla Certification Supervisor and Local Community Marketing Liaison for Australia. Previously I've volunteered with the Showcase Directory team and the Community Magazine team
What excites you about your daily work?
No two days are the same. I enjoy turning client ideas into improved business and end-user experiences.
What did you study?
A current bachelor's degree in Internet Communications and certified PRINCE2 project manager. Also a bunch of technical qualifications that have since expired including MCSE, Novell Netware, Cisco and some old-style coding, plus management training and ITIL service management from my big corporate days.
When did you start to think about pursuing a career in tech?
Actually, tech chose me - in school I was planning on being a teacher! The first time I went to university, I was forced to leave due to a personal situation and instead found myself utilising the high school typing skills at a company that had an IBM AS/400 system (yes I'm that old, it was the 1990's). I learned some sysadmin tasks and then they decided to implement Novell Netware and offered me a job in the IT department with on-the-job training, and it went from there.
What challenges are you facing as a woman working in tech?
Being a woman in tech since the 1990's has definitely presented challenges. I've never worked in a tech environment with greater than 20% female representation (and usually much less). While many of the people I've worked with were fantastic and provided substantial opportunities, I've also encountered my fair share of sexism, chauvinism and misogyny. In some cases I've had to work harder to prove myself when those less capable didn't.
Things have improved today but these issues haven't disappeared completely, you just get better at dealing with it. I've never shied away from confronting issues and attempting to get them resolved, and I always support other women who experience similar situations. What doesn't kill us, makes us stronger, right?!
What would your advice to women considering pursuing a career in tech be?
I've probably made it sound bad but I love working in tech. The challenges, the new ideas, the majority of people are all what makes it a great place to spend your days. Women's portrait at Joomla
If I had one piece of advice, it would be to spend time getting your CV right. If you can't do it yourself, there are people who can help. I've hired many staff members over the years and read a lot of CVs, and in my experience, almost universally, female candidates understate. They don't include things unless they feel 100% confident and proficient at that skill. The problem is, when you apply for a job, your CV is compared to a bunch of other CVs. If you've understated and others haven't, there are no prizes for guessing what happens next (or doesn't). Your CV is not just to describe things you're perfect at, it's to demonstrate your experience.
My second piece of advice is to think strategically about how to build your career. A stint with a well-known organisation early on will not only allow you to learn a lot but it's there in your CV forever and it's a great base to build a career on.
Also, if possible try to find a mentor who you can bounce ideas off and who can help guide you.
Are there any specific Book/Blogs/Apps you enjoy & recommend ?
I tend to use Twitter to follow a wide variety of technical people and organisations, and read totally non-tech fiction if I get some spare time.
Who or what inspires you?
My kids inspire me to be the best person I can be.
Women's portrait at Joomla
What do you enjoy doing outside of work?
Spending time with family and friends, travel, Australian Rules football and netball, volunteering with Joomla, hot caffeinated beverages, my garden, and walking & talking. I also run a community Facebook page for my local area.
3 tips you would give your younger self?
1. Don't worry about trying to be "one of the boys". If an organisation values that, it's not for you.
2. One day, everybody will be on the Internet and it won't be so nerdy.
3. Find things you can be passionate about, and then work out how you can make a living from them.
Others women's portrait at Joomla