Dictionary
The easiest way to display a free responsive glossary in Joomla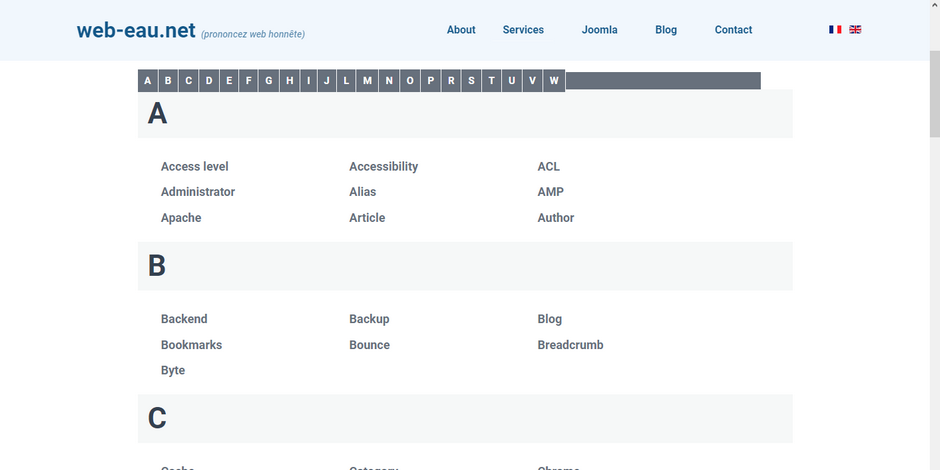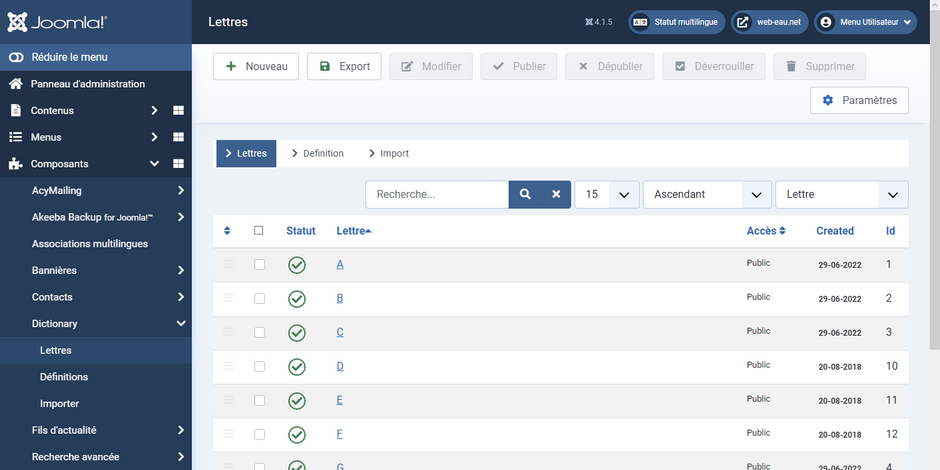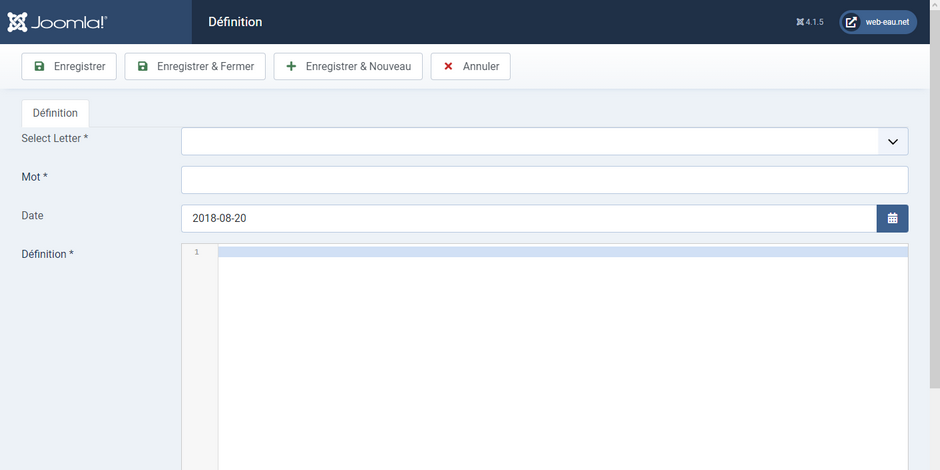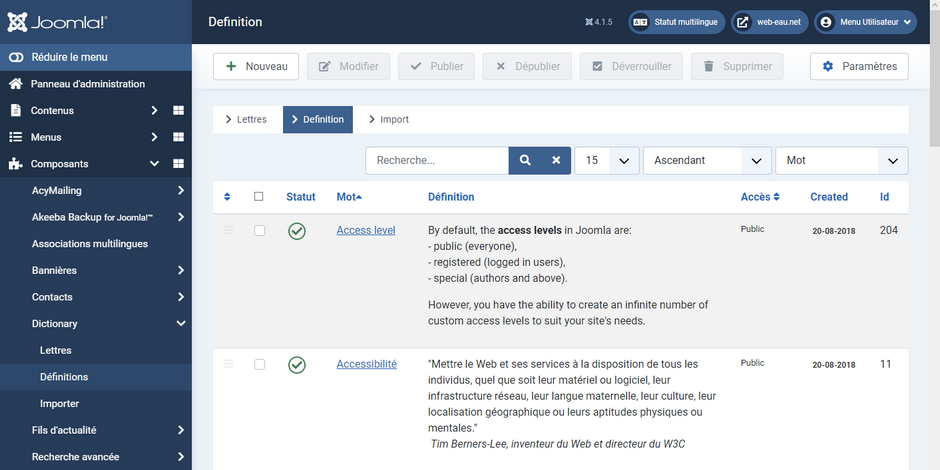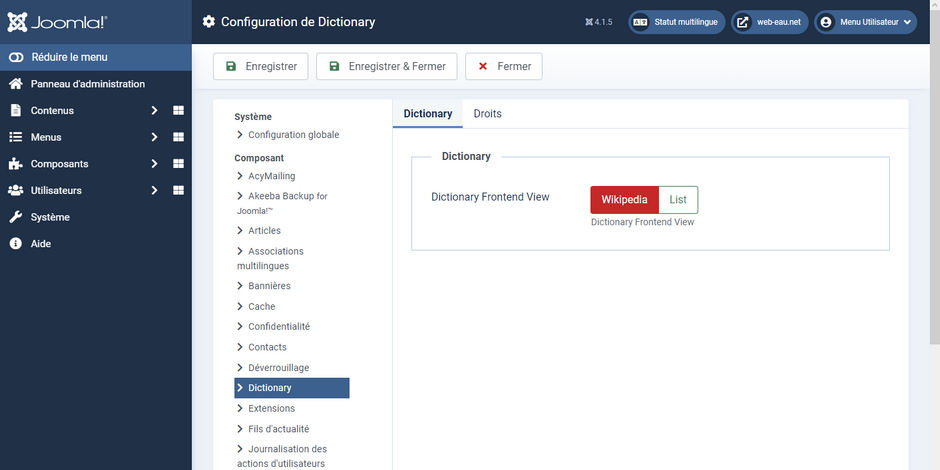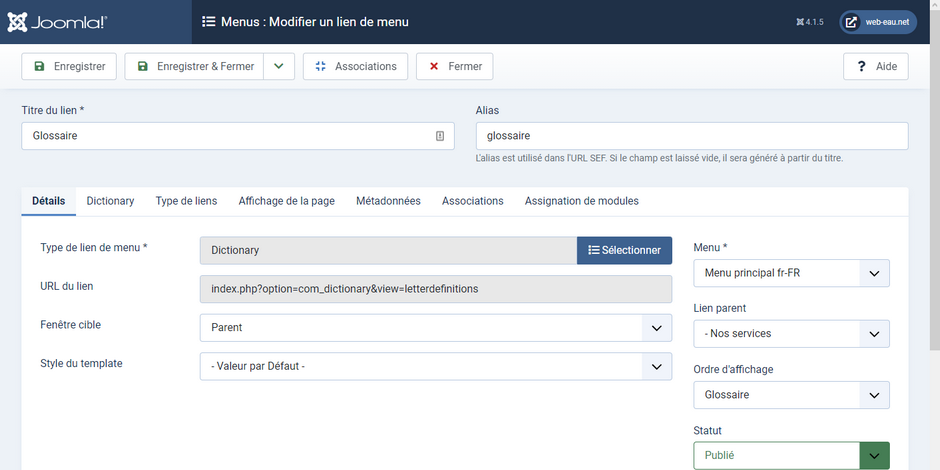 Quick infos
Price:

Version: 3.5.0
Update: 2022-09
Compatibility:

Type:

11 languages included
pkg_dictionary.zip
Already downloaded 658 times
Displaying a glossary on your Joomla website can be a great benefit for your visitors because you give them the opportunity to develop their knowledge and learn more about your industry. All the content added in your Dictionary will be quickly indexed by the search engines, which is a real plus for your ranking.
This free Joomla extension is a great opportunity to improve the user experience and the SEO of your site and it's a good reason to install Dictionary right now!
To spread the Joomla love, Dictionary is free. For you, for all and for ever. Don't wait to install it!
Warning
Due to abuses from some indelicate users, I have no other choice to request payment for the support on all my free Joomla extensions from
1st November 2022
. Thanks for your understanding.
Want to translate Dictionary in your language? Feel free to contact me
main features
Search plugin included
This powerful extension is provided with a search plugin. The content of your glossary is indexed by the native Joomla search engine.
Alphabetical sort
Of course, the definitions are automatically sorted alphabetically on frontend, how ever how the content was added in backend.
Responsive design
Completely Responsive Design, your glossary will be perfectly displayed on desktop, tablet and mobile, without any problem.
SEO best friend
With Dictionary, you can add lots of very useful content for your visitors and the search engine, which is a great benefit for your SEO.
User experience
The frontend and backend display has been specially designed to maximize the user experience on your website and on all devices.
Others free extensions for Joomla
Dictionary is the easiest way to display a responsive glossary in your Joomla 4 website