Callback
The easiest way to help your visitors to call you back in Joomla 4
Quick infos
Pricing:

Version: 1.2.0
Updated: 2023-09
Compatibility:

Type:

Translation: 14 languages
JED rating: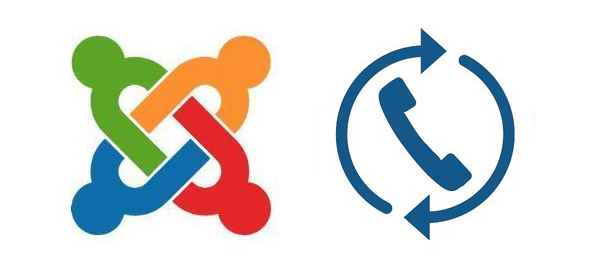 Pricing:

Version: 1.1.0
Updated: 2022-11
Compatibility:

Type:

JED:
Nowadays, your website visitors should contact you as they want: email, social media, phone. With this free Joomla module you give the end user the possibility to request a phone callback from you. The visitor drops her/his name and her/his phone number and you receive an email few minutes later.
This module is a smart opportunity to improve the interactions on your site and an easy way to increase your leads contacts. These are good reasons to install Callback right now!
Callback is a fork of the module Call Me Back created by Itfirmaet.dk in 2014. Thanks to him!
To spread the Joomla love, Callback is free of charge. For you, for all and for ever. Install it right now!
Warning
Due to abuses from some indelicate users, I have no other choice to request payment for the support on all my free Joomla extensions from
1st November 2022
. Thanks for your understanding.
Boost your business
By giving your visitors the possibility to request a phone callback from you, you increase the chance to have more qualified leads.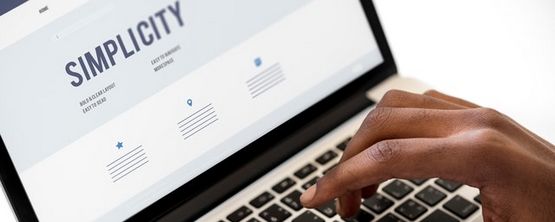 Easy to use
Easy to install, easy to setup and easy to maintain, Callback will be your new Joomla's best friend and you'll love it! Install it now.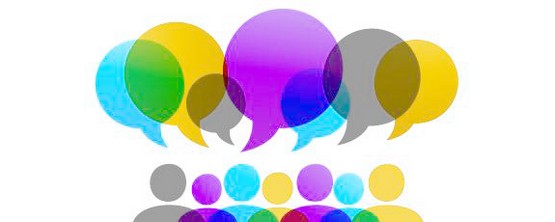 Multilanguages
Callback is already translated in many languages and of course, you are free to add your own translation si needed.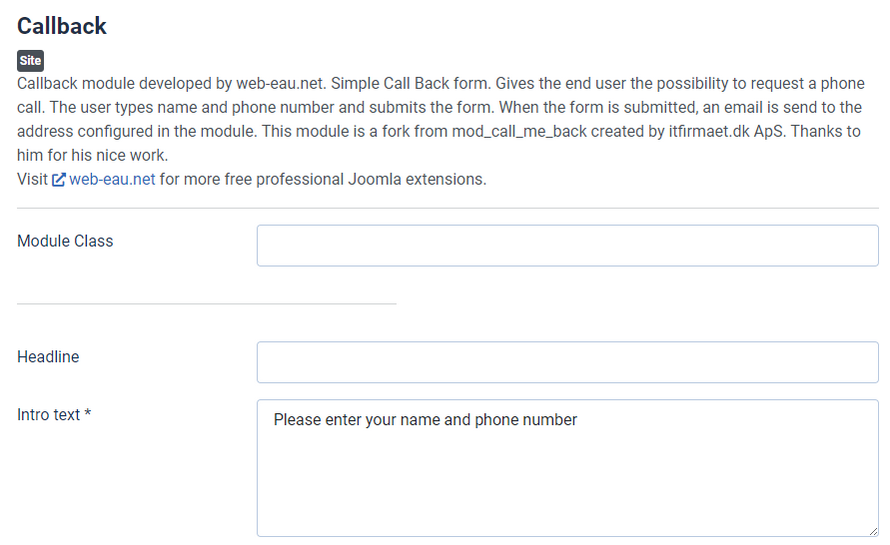 Other free extensions for Joomla
Callback is the easiest way to help your visitors to call you back in Joomla 4.